Cassandra Trenary
Cassandra Trenary, a native of Georgia, began her dance training at Lawrenceville School of Ballet. She joined the school's company, Southern Ballet Theatre, in 2006 under the direction of Phyllis Allen and went on to receive additional training at Southeast Regional Ballet Association conventions and Brookwood High School's Dance department.
Trenary trained at American Ballet Theatre's Summer Intensive programs as a National Training Scholar and went on to join the ABT Jacqueline Kennedy Onassis School in 2009. In 2011, she was invited to join ABT II (now ABT Studio Company) on their European tour as an apprentice. In April 2011, Trenary was offered an apprenticeship with ABT and, in November of that year, a corps de ballet contract. She was promoted to Soloist in August 2015. Since beginning her professional career, Trenary has had the pleasure of working with a wide variety of choreographers in classical and contemporary work and has guested in galas internationally.
Trenary was named a 2011 National YoungArts Foundation Winner and became a 2011 U.S. Presidential Scholar in the Arts nominee. She is also the recipient of a 2015 Princess Grace Dance Honorarium, and in 2017, Trenary received the Annenberg Fellowship for Dance.
Carlos Gonzalez
Born in Madrid, Spain, Carlos Gonzalez began studying classical dance in 2005 at the Fortea Conservatory of Madrid. In 2012, he continued his training at the Royal Conservatory of Dance Mariemma of Madrid. His repertoire included the peasant pas de deux from Giselle, Basilio in Don Quixote, Solor in La Bayadère, the Nutcracker Prince in The Nutcracker, Franz in Coppélia and roles in Le Corsaire, Paquita, Swan Lake, Majísimo, Jose Tirado's A Bigas, Goyo Montero's Alrededor no hay nada, Juan Carlos Santamaría's Sounds and Jean-Philippe Dury's Four Seasons. In 2013, Gonzalez placed third in the Junior Classical Dance category in the XVII International Dance Competition in Ribarroja del Turia, Spain.
Gonzalez joined the American Ballet Theatre Studio Company in September 2015 and became an apprentice with the main Company in December 2016 and joined the corps de ballet in June 2017.
Isadora Loyola
Born in Rio de Janeiro, Brazil, Isadora Loyola began her training at the age of eight at the National School of Dance with Maria Olenewa and, at 11, studied with Magda Aunon at Fort Lauderdale Ballet Classique. At the age of 13, Loyola began training with Liudmila Polonskaya and that same year attended the Harid Conservatory and trained with Victoria Schneider, Olivier Pardina, and Svetlana Osiyeva. Loyola has been featured in Harid's productions as the Sugar Plum Fairy in The Nutcracker, Satanella in Carnival of Venice, and a soloist in The Flower Festival in Genzano.
Loyola was a National Scholar for four years at ABT's Summer Intensive and joined ABT II (now the ABT Studio Company) in 2007. She joined American Ballet Theatre as an apprentice in January 2008 and became a member of the corps de ballet in January 2009.
Jose Sebastian
Jose Sebastian, a native of New York City, started his dance training at age 8 with the School of American Ballet and continued training there for nearly 10 years. He received additional ballet training at Studio Maestro and private training with Fabrice Herrult and Olga Kostritzky.
Sebastian joined ABT's Studio Company in 2006 and American Ballet Theatre as an apprentice in January 2009 and became a member of the corps de ballet in January 2010.
Mr. Sebastian's performances with American Ballet Theatre are sponsored by Lisa Towbin.
Tyler Maloney
Born in Wyckoff, New Jersey, Tyler Maloney started his training at a young age in different styles of dance including jazz, modern, contemporary, hip-hop and later ballet at the local YMCA. At the age of 11, Maloney went to American Ballet Theatre's Summer Intensive and was then accepted into the ABT Jacqueline Kennedy Onassis School, where he trained for the next 4 years on full scholarship. From 2009 to 2011 he participated in ABT's Summer intensive and was a National Training Scholar. In 2011, Maloney performed the role of the Nutcracker Prince in the premiere of Alexei Ratmansky's The Nutcracker at the Brooklyn Academy of Music. In 2013, he joined ABT's Studio Company, where he was a member for two years, and was a recipient of the Northern Trust Scholarship and the Dizzy Feet Foundation Scholarship. Maloney joined the main Company as an apprentice in December 2015 and became a member of the corps de ballet in April 2016. His repertory includes a leading role in Serenade after Plato's Symposium and Souvenir d'un Lieu Cher by Alexei Ratmansky and featured roles in The Brahms-Haydn Variations and In The Upper Room by Twyla Tharp and Songs of Bukovina by Alexei Ratmansky.
Courtney Shealy
Courtney Shealy, from Fort Walton Beach, Florida, trained with Northwest Florida Ballet for nine years. She received scholarships to Summer Intensives at Boston Ballet, Next Generation Ballet, Pittsburgh Ballet Theatre and American Ballet Theatre. In 2014, she received third place at the Youth American Grand Prix semi-final for both senior classical and contemporary.
Shealy joined the American Ballet Theatre Studio Company in September 2015 and became an apprentice with the main Company in August 2016 and the corps de ballet in January 2017. Her repertoire includes the Aya and Lead D'Jampe in La Bayadère, a leading role in AFTERITEand roles in all of the Company's full-length ballets.
Rachel Richardson
Rachel Richardson began her training with John Grensback Oregon Ballet Academy. In 2009, she was awarded a scholarship to attend The Rock School for Dance Education year-round program in Philadelphia, under the direction of Bojan and Stephanie Spassoff. While at The Rock School, she competed in Youth America Grand Prix and won the silver medal at the New York City finals in 2013. Rachel has received scholarships to multiple summer intensives including Pacific Northwest Ballet, Bolshoi Ballet, Houston Ballet, Royal Ballet School and San Francisco Ballet. She has performed classical variations from Raymonda, The Nutcracker, Grand Pas Classique, Giselle, Paquita, Esmeralda and Swan Lake, as well as works by Susan Jaffe, Antony Tudor and Bruce Steivel.
Richardson joined ABT's Studio Company in 2013. She joined American Ballet Theatre as an apprentice in January 2015 and became a member of the corps de ballet in June 2015.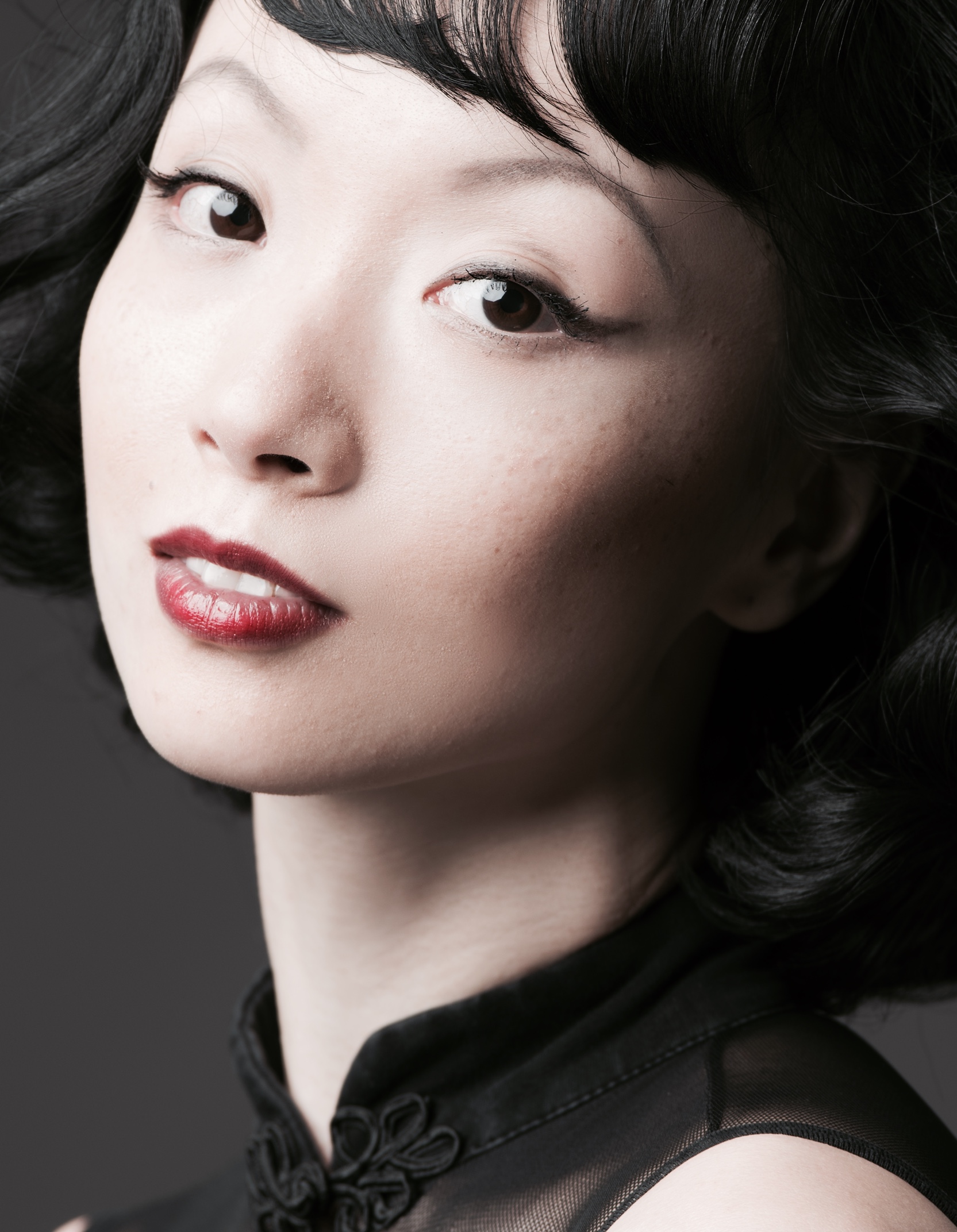 Born in Shanghai, China, Zhong-Jing Fang began her ballet studies at the Shanghai Ballet School where she trained for seven years. She then attended the Performing Arts College of Shanghai Drama University, and graduated with a major in ballet.
In 2000, Ms Fang was a winner of the prestigious Prix de Lausanne. She received the Rudolph Nureyev Foundation Prize at the Ninth International Ballet Competition in Paris the following year. She has won First Prize in the Junior Division of the Helsinki International Ballet Competition, as well as First Prize in the Junior Division of the Shanghai International Ballet School Competition.Ms Fang was invited to join American Ballet Theatre's Studio Company in 2002, and entered the main company in 2003 as a member of the corps de ballet. She has performed in every full-length ballet in the company's repertoire, and has danced in ballets by Mikhail Fokine, George Balanchine, Anthony Tudor, Sir Kenneth MacMillan, Sir Frederick Ashton, John Cranko, Paul Taylor, and John Neumeier. Outside of ABT, Ms Fang has appeared as a guest artist with Joshua Beamish and Gemma Bond. She has also participated in workshops with performance artist Marina Abramovic.
She was promoted to Soloist with American Ballet Theatre in 2018
Erez Ben-Zion Milatin was born and raised in Mishmar Hashiv'a, Israel. He began ballet at Thelma Yellin School of the Arts and moved to NYC to train with Edward Ellison for three years.
Erez then joined the Boston ballet trainee program and later returned to NYC to dance with Gelsey Kirkland Ballet.His featured roles at GKB include: Prince in Nutcracker, Harlequin in Harlequinade, Flames of Paris PDD, Basilio in Don Quixote, and Algae in Stealing Time.Erez joined New York Theatre Ballet in 2017 and has since appeared in works such as: Dark Elegies by Antony Tudor, Septet by Jerome Robbins, The Seasons and Rugged Flourish by Richard Alston, La Malinche by Jose Limon, Riders from "Oklahoma!" and Hornpipe from Carousel by Agnes De Mille, Optimists and Inner Voices by Gemma Bond, Cunningham's Septet and Merce's role in Scramble. Erez was a finalist nominee for the Clive Barnes award in 2019.